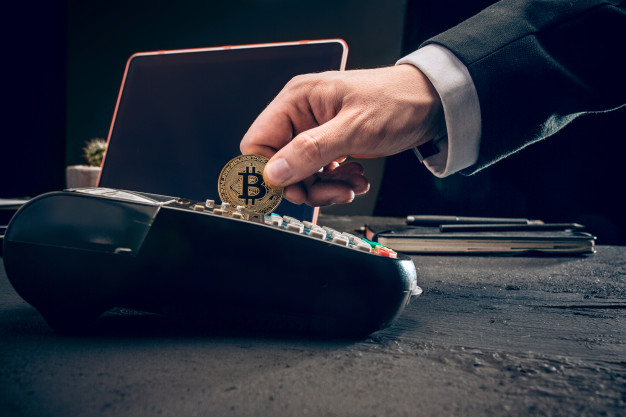 Why Bitcoin on PayPal Is Big News for Online Gamblers
If you are an online gambling enthusiast and have recently started to play around with your favorite online casinos, you are most likely familiar with a handful of banking methods that most of these casino sites are offering to their players.
Obviously, the most common ones are debit cards, credit cards, and bank transfers. Another payment or banking option that has seen a significant leap in popularity is bitcoin. This is not really that much of a surprise since it makes complete sense to be added eventually.
What is bitcoin?
For the uninitiated, the concept behind bitcoin is the pursuit of monetary value online. It often goes by the name cryptocurrencies or blockchain and it is basically a digital currency with no central bank or administrator necessary. All transactions are transmitted through secured network nodes.
These cryptocurrencies are an end product of a process known to many as mining. This currency can then be exchanged for other currencies such as real-life currencies, as well as other services, and products. While some people question and criticize bitcoin, some people are in favor of such currency's existence.
The reason why PayPal is preferred by many online gamblers
In October of 2020, PayPal announced that its users would now be able to exchange, buy, sell, and even use Bitcoin as a currency. The announcement was very well received, especially by online gamblers as they get to choose PayPal as a universal platform for both their real-life money and digital currencies.
One of the main reasons why online gamblers prefer PayPal is because of its data encryption protocol that can reduce the chances of any fraudulence. When you pay for any service online, you usually send your money through a payment gateway that charges the appropriate fees for its service.
This includes transaction charges which will be added to your balance and any additional fees that may be incurred as well. Any electronic money transfer is susceptible to fraud and people who try to steal your money will usually use one of the more popular payment gateways to do so.
That all said, having the best of both worlds put PayPal at the center of attraction to many online gamblers.
Online gambling and cryptocurrencies
Bitcoin makes it possible for users to have the assurance that their wealth is in safe hands. The fact that cryptocurrencies cannot be counterfeited makes it an ideal choice for many online gamblers, to begin with.
This is why many online casino websites have started to follow suit, adding bitcoin as a new addition to their list of available banking methods. With all the security issues associated with online gambling, it's no surprise that a lot of online gamblers are choosing to play their games on sites that exclusively use bitcoins as their form of payment.
Not only is this a much safer way to gamble since you know that your financial details are protected, but it also provides the online casino with the ability to run special promotions and casino royale games that it might otherwise not be able to if it had to be paid only with cash.
There are currently no known negative effects to using bitcoins as a form of payment for your online casino.
The limitations of cryptocurrencies
One obvious limitation of using bitcoins as a form of payment for online casinos is the fact that they aren't widely accepted by all online merchants. Because of this, some online gamblers may be unable to gamble online because they can't get their hands on one of the virtual currencies which makes using the Internet that much easier for them.